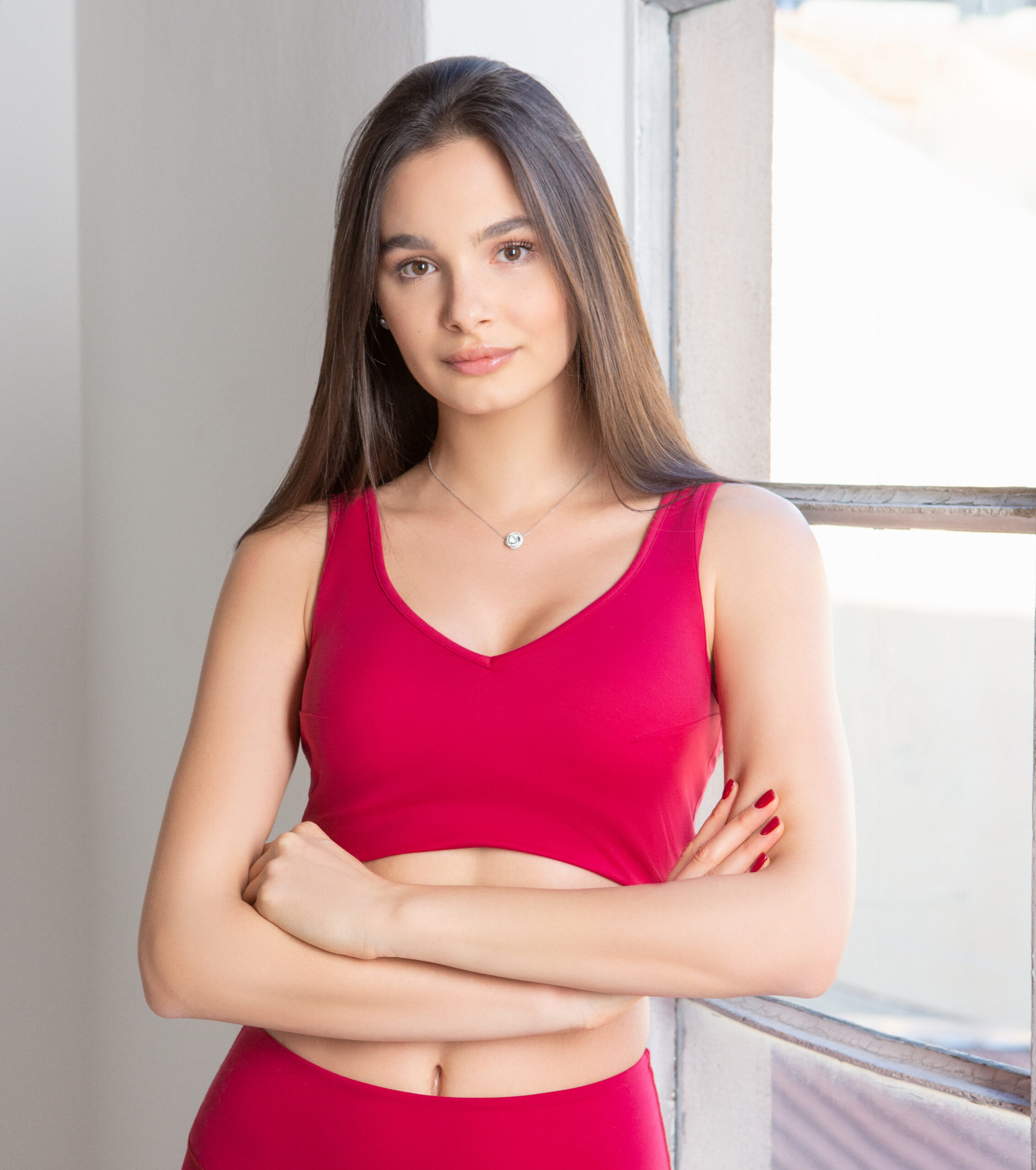 Hi, I'm Claudia the creator of Wonderfit, welcome!  Like you, I love an active life and a healthy lifestyle and i have always been passionate about fashion, sport and yoga. 
After years of living fashion on catwalks and travelling the world, I felt the need to stop and create something of my own.  This reflection prompted me to create a clothing line designed for women with an active lifestyle who want to feel comfortable and want to make a positive impact in the world by purchasing products made from recycled and eco-sustainable materials and made in Italy.
In recent years I have felt the need to do something good as a woman and an entrepreneur to try to leave a positive impact in the world.
That's why I wanted to create a brand that respects the environment and really embraces green, slow fashion and local manufacturing.
I have always loved fashion and sport. For more than ten years I worked in the sector as a professional model and I have seen up close and behind the scenes many dynamics and waste that often remain hidden to the end consumer.
This is why I have developed day after day a new awareness with the dream of creating a sustainable approach to fashion to have a better impact on the environment. This dream soon came to life and became the project you see here: Wonderfit made possible by people like you who believe in these values of changing the world little by little, garment by garment.
My dream

Mine is a long-term commitment made to producers and small manufacturers in Italy. As you know, most of the big brands you see in the gym are produced in third world countries, often exploiting women and children who are forced to work long hours just to survive.
That's why my brand is exclusively Made in Italy and eco-friendly, created without compromise with the best fabrics on the market to inspire people to improve their lives through physical activity, sport and achievement. With a fit designed to accompany your every movement, once you wear a Wonderfit garment you won't want to take it off thanks to the incredible properties of the fabric! Try it to believe it!